Description of Goods
Cuplock scaffolding standard is made from OD48.3x3.2mm scaffolding pipe and scaffold steel tube. While ledgers are made from 3.2mm or 3.0mm scaffold tubes.
There are painted cuplock and hot dip galvanized cuplock scaffolding. Painted cuplock scaffolding is cheaper and mainly produced to gulf countries with cuplock scaffolding accessories of top cup, bottom cup and ledger blade.
Painted cuplock scaffolding is also called ledgerlok, klock scaffolding.
Hot dip galvanized cuplock scaffolding is also called lock up scaffolding.

Accessories of Cuplock
1. Ledger blade of cuplock scaffolding can be cast or drop forged according to clients requirement.
2. Top cup of the painted cuplock scaffolding can be drop forged or cast steel too.
3. Hot dip galvanized cuplock scaffolding is always use drop forged top cup and heavy duty bottom cup. The ledger blade for cuplock ledgers are with holes and always drop forged type.
4. Cuplock ladders, girder, diagonal brace are all available for both painted and hot dip galvanized cuplock scaffolding.

Application:
Cuplock scaffolding is also used popular in slab formwork support together with decking beam and infill beams, drop head and socket base plate SGB type of klock system type as well as universal jack.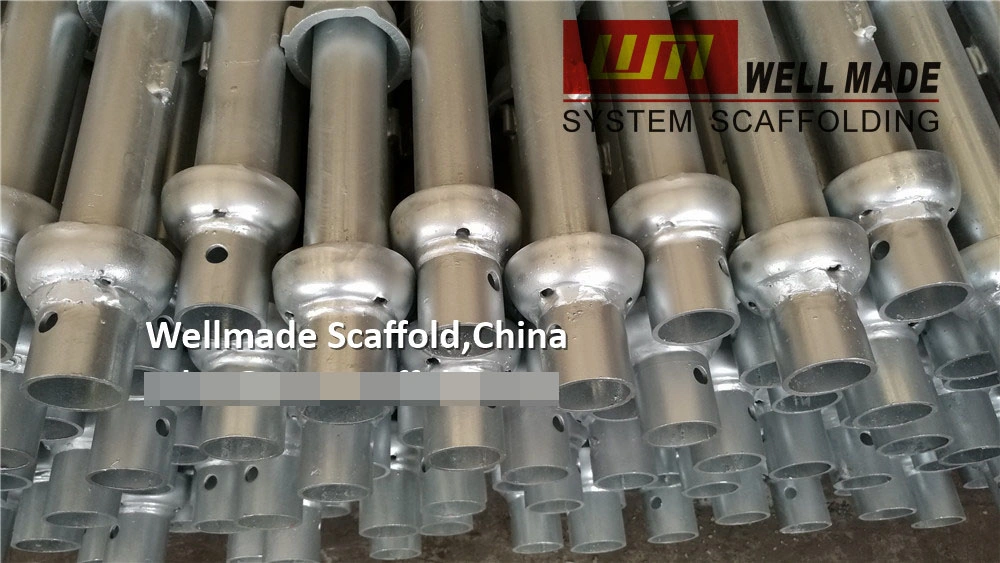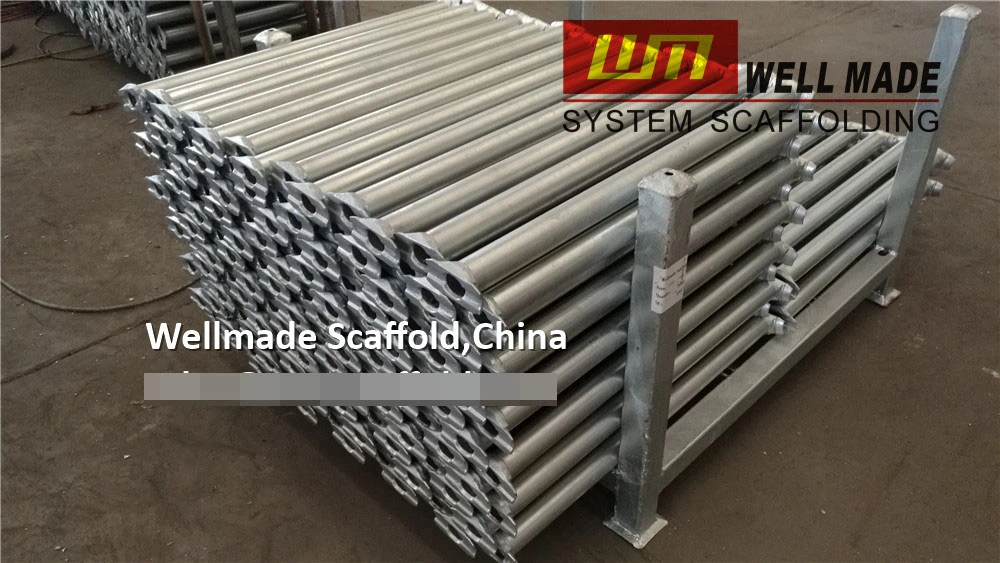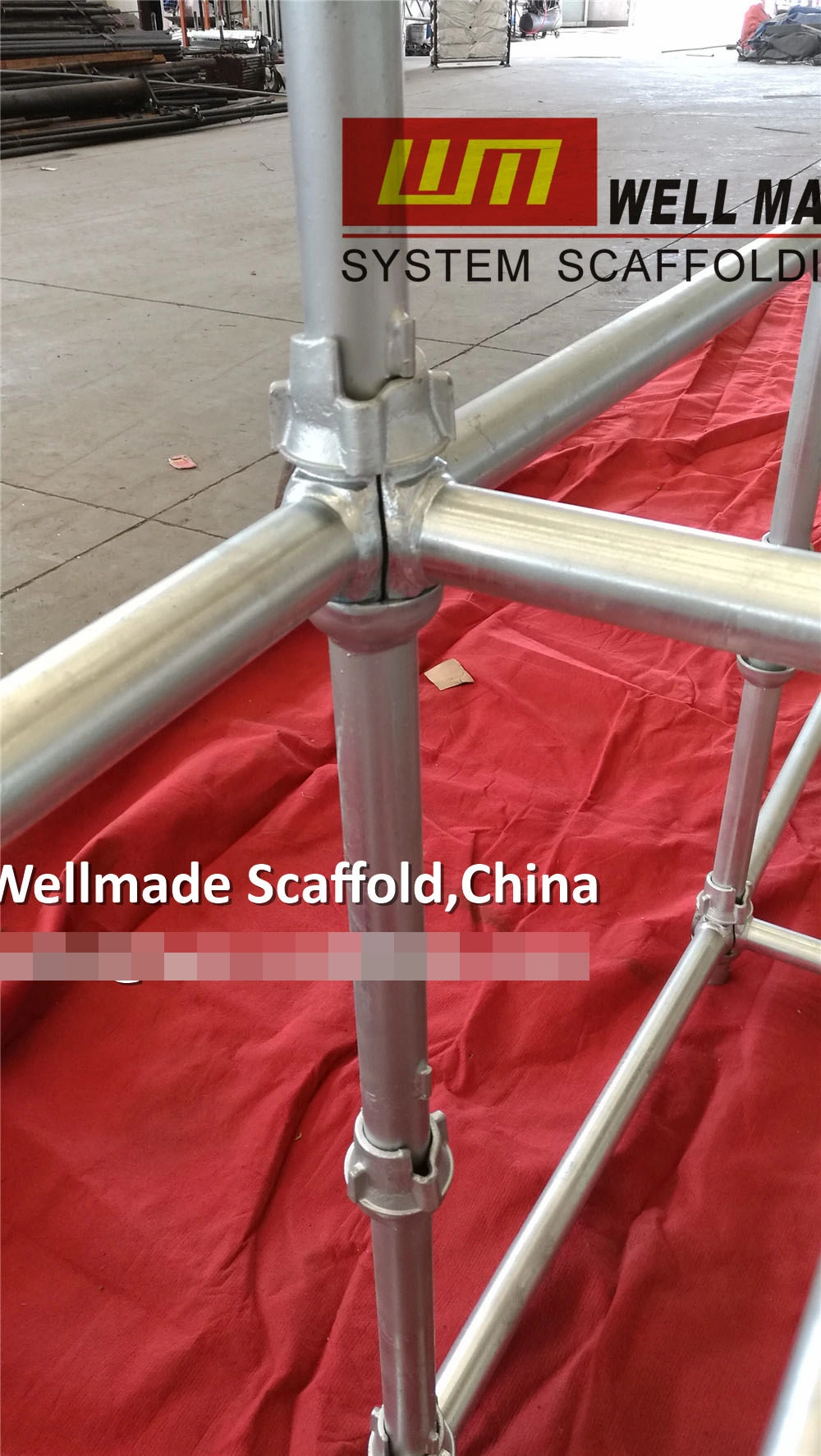 Company File

Wellmade scaffold is a famous OEM scaffolding manufacturer exporter in China,with 50,000m2 auto production lines, exported to 55 countries, produces mainly for scaffolding companies and formwork companies supplying customized designed and customized logo scaffolding products and materials.

With 20 years scaffolding production and exporting experieces, independent testing house, ISO9001 management system, wellmade scaffold offers stable cuplock scaffolding system for slab formwork, construction building, oil and gas construction, shipyard project, onshore and offshore project all over the world.

Wellmade scaffold is not only an OEM scaffolding factory, but also keep long term cooperations with contractors, oil and gas engineering companies in supplying qualified scaffolding products meet up KNPC, Sinopec, Saudi Aramco Scaffolding standards and offers door to door delivery for construction companies and contractors in most countries all over the world.

Cuplock decking beam is designed specially used in Gulf Arabic countries that save cost and time in construction, tested and approved safety and quick erection and diserection.

Wellmade scaffold test all cuplock scaffolding system components and parts according to BS EN standard for not only raw material, welding lines, single component loading capacity, but also do system assembly inspection and testing to make sure all parts are match up with each us at project.

Get more information about standard SGB cuplock scaffolding system and cuplock list from wellmade scaffold website
Get good price and consult from wellmade scaffold about cuplock scaffolding system, components and list by mail.