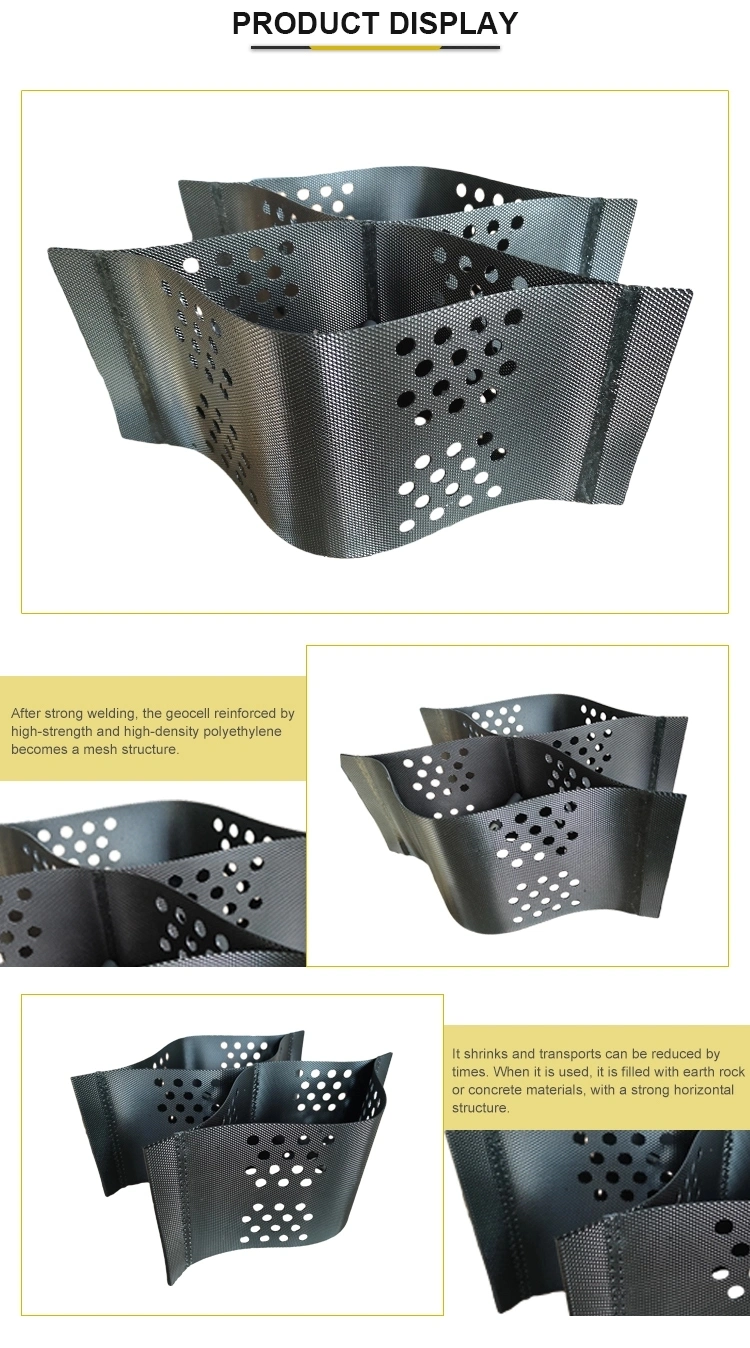 HDPE Geocells
Geocells are a perfect solution for civil engineers when trying to find the balance between soil drainage and compaction. Although both are desired in construction, the better a material's ability to drain, the lower its ability to compact and the lower its bearing capacity.
With a geocell, a three-dimensional cellular structure that confines soil, the issue of low compaction and bearing capacity is eliminated. It works to prevent horizontal movement of the fill material and significantly heightens the material's shear strength and bearing capacity. The proximity of the cells provides considerable weight distribution to support heavy loads without displacement. Featuring an open and porous design, geocells also allow for vertical and lateral water drainage for effective drainage and groundwater recharge while avoiding erosion and surface runoff. Vegetation can grow through the geocell structure rather than other environmentally-harmful possibilities such as pavement or cantilever walls. Local aggregates may also be used which reduces the environmental and economic impact of importing more costly fill materials.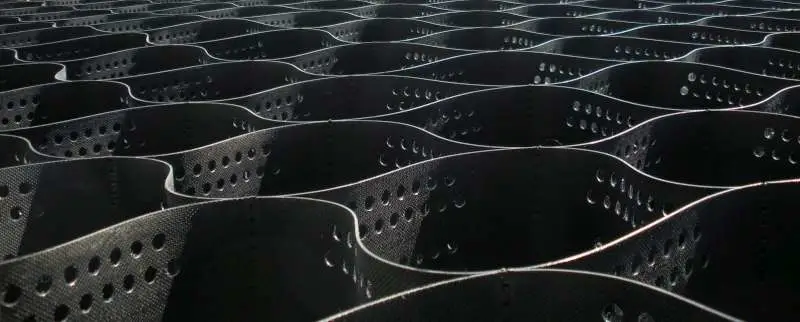 The history of geocells:
The Army Corp of Engineers invented 3D geocelluar grids in the 1970's. The grid was designed for quick installation on beaches for amphibious beach assaults. It could be stored and moved in a very compact form, expanded and filled with sand, and ready at an instant for supporting vehicles, which would otherwise get stuck in the sand. The grids were also used extensively in Desert Storm. Soldiers would spread the grids out in the desert, fill cells with sand, and drive tanks and trucks on them. They would even land planes on them! The grids could easily be removed when no longer needed.
Geocells: Easy to move, quick and easy to install, and temporary, if need be.
WHY CELLS?
There is a complex science behind geocells. Simply put, materials confined by walls are compact and therefore stronger than when they are not confined.
If you are at the beach making a sand castle, imagine packing the bucket with sand. The sand is hard and compact. Turn the bucket over to dump that sand to build the castle, it stays intact, but is it strong? Is it hard? Without the walls it loses all strength. A continuous matrix of cells filled with any sort of confined aggregate makes an excellent foundation.
Application:
♦EARTH RETENTION
♦LOAD SUPPORT
♦SLOPE PROTECTION
♦CHANNEL PROTECTION
Material
100% Original HDPE
Standard Color
Black Green Tan White
Jointing
Ultrasonic Welding
Surface

Smooth, Textured, Perforated, Non-Perforated

Density(g/cm3)
>0.94
ASTM D792
Carbon Black Content(%)
1.5~2.0~2.5
ASTM D 1603
Sheet Thickness(mm)
≥1.25 ≥1.50 ≥1.75
ASTM D 5199
Seam Peel Strength(KN/m)
≥14.2
COE GL-86-19
Low Temperature Brittleness(ºC)
<-77
ASTM D 746
Environment Stress Crack Resistance(Hours)
>4000
ASTM D 1693