Adjustable Height: 1.70-3.00M
| Outer tube | Inner tube | Base Plate | Weight | Load Quantity |
| --- | --- | --- | --- | --- |
| 48x1.8mm | 40x1.8mm | 120x120x4.0mm | 7.75 Kg | 1,750pcs/20GP |
| 48x2.0mm | 40x2.0mm | 120x120x4.0mm | 8.37 Kg | 1,750pcs/20GP |
| 56x1.8mm | 48x1.8mm | 120x120x4.0mm | 9.63 Kg | 1,700pcs/20GP |
| 56x2.0mm | 48x2.0mm | 120x120x4.0mm | 9.98 Kg | 1,700pcs/20GP |
| 60x1.8mm | 48x1.8mm | 120x120x4.0mm | 9.61 Kg | 1,700pcs/20GP |
| 60x2.0mm | 48x2.0mm | 120x120x4.0mm | 10.46 Kg | 1,700pcs/20GP |
| 60x2.5mm | 48x2.5mm | 120x120x5.0mm | 12.73 Kg | 1,700pcs/20GP |
Adjustable Height: 1.95-3.50M
| Outer tube | Inner tube | Base Plate | Weight | Load Quantity |
| --- | --- | --- | --- | --- |
| 48x1.8mm | 40x1.8mm | 120x120x4.0mm | 8.80 Kg | 1,650pcs/20GP |
| 48x2.0mm | 40x2.0mm | 120x120x4.0mm | 9.52 Kg | 1,650pcs/20GP |
| 56x1.8mm | 48x1.8mm | 120x120x4.0mm | 10.86 Kg | 1,600pcs/20GP |
| 56x2.0mm | 48x2.0mm | 120x120x4.0mm | 11.35 Kg | 1,600pcs/20GP |
| 60x1.8mm | 48x1.8mm | 120x120x4.0mm | 10.89 Kg | 1,600pcs/20GP |
| 60x2.0mm | 48x2.0mm | 120x120x4.0mm | 11.89 Kg | 1,600pcs/20GP |
| 60x2.5mm | 48x2.5mm | 120x120x5.0mm | 14.49 Kg | 1,600pcs/20GP |
Adjustable Height: 2.20-4.00M
| Outer tube | Inner tube | Base Plate | Weight | Load Quantity |
| --- | --- | --- | --- | --- |
| 48x1.8mm | 40x1.8mm | 120x120x4.0mm | 9.83 Kg | 1,600pcs/20GP |
| 48x2.0mm | 40x2.0mm | 120x120x4.0mm | 10.67 Kg | 1,600pcs/20GP |
| 56x1.8mm | 48x1.8mm | 120x120x4.0mm | 12.10 Kg | 1,550pcs/20GP |
| 56x2.0mm | 48x2.0mm | 120x120x4.0mm | 12.72 Kg | 1,500pcs/20GP |
| 60x1.8mm | 48x1.8mm | 120x120x4.0mm | 12.18 Kg | 1,500pcs/20GP |
| 60x2.0mm | 48x2.0mm | 120x120x4.0mm | 13.32 Kg | 1,500pcs/20GP |
| 60x2.5mm | 48x2.5mm | 120x120x5.0mm | 16.26 Kg | 1,500pcs/20GP |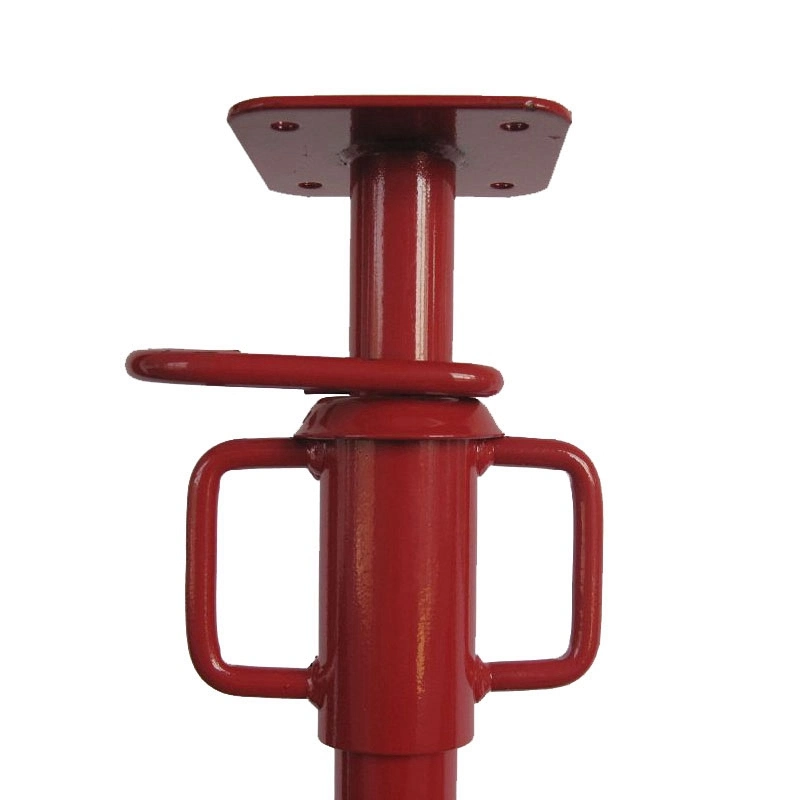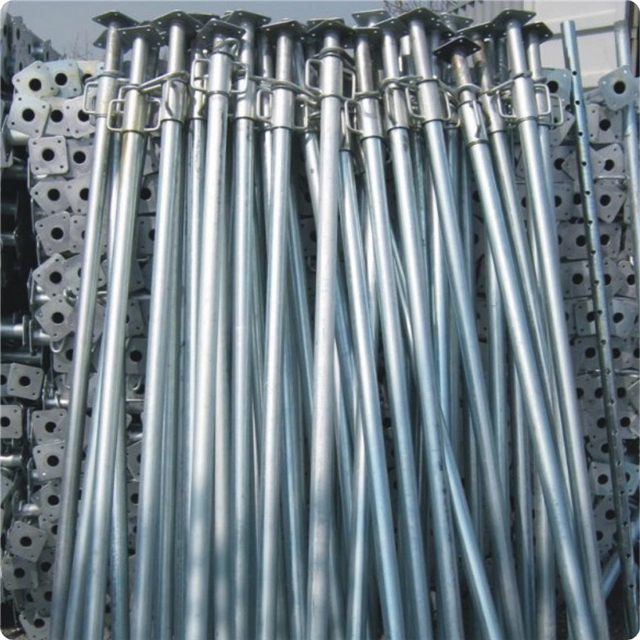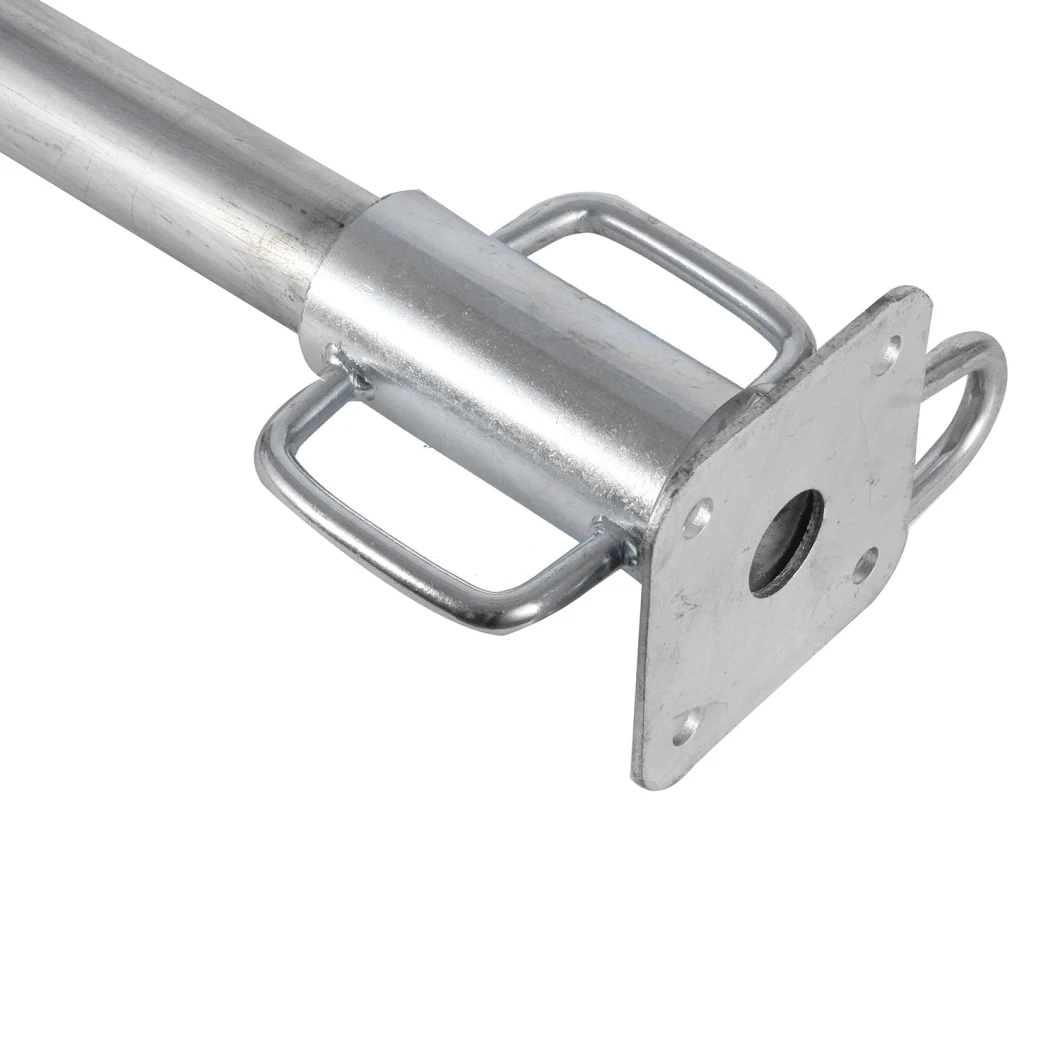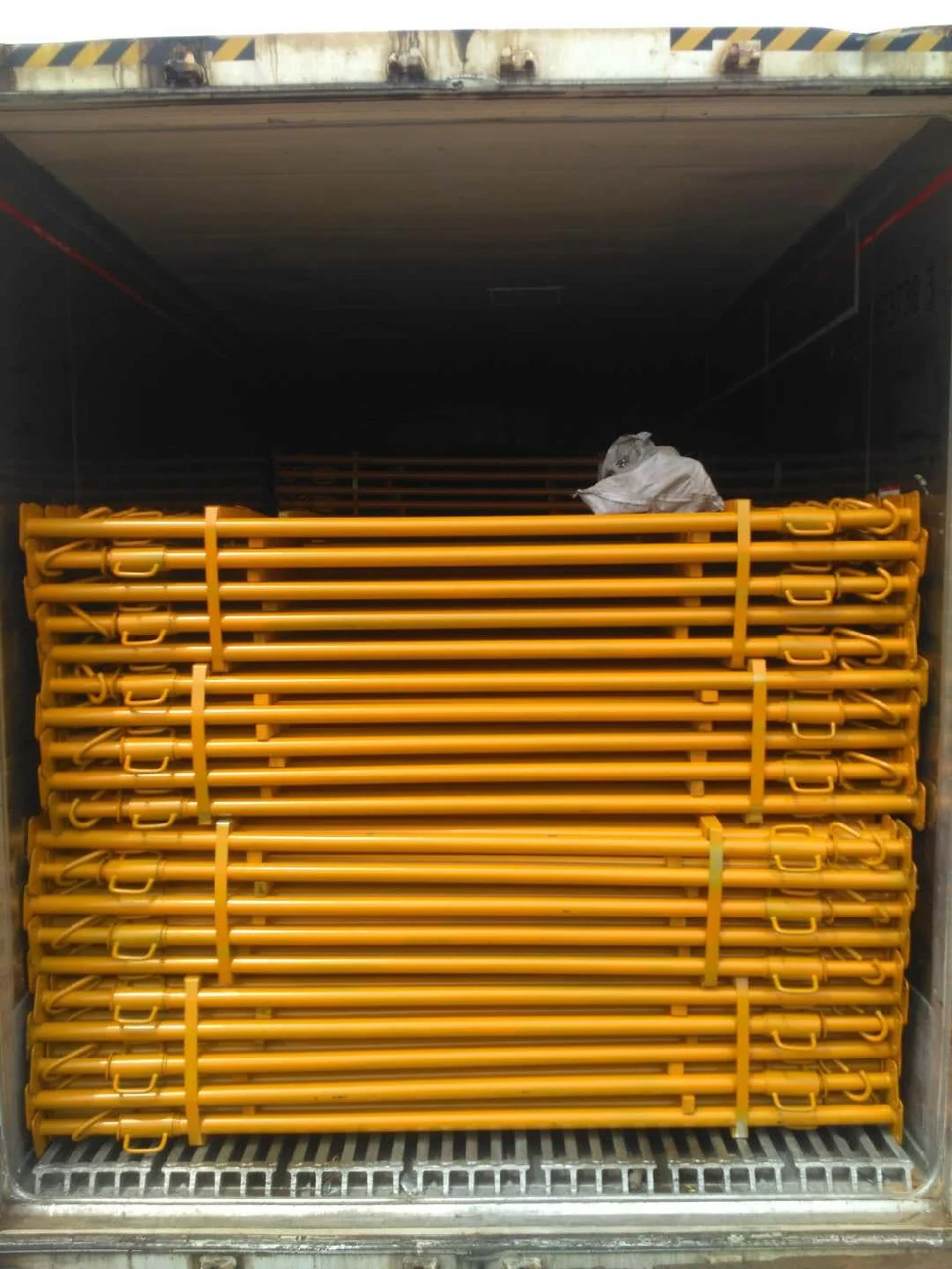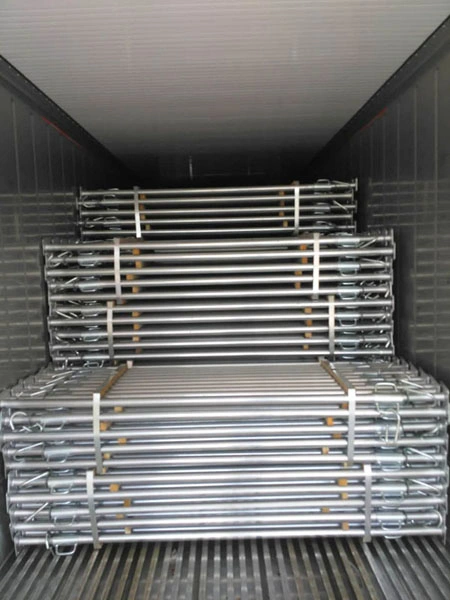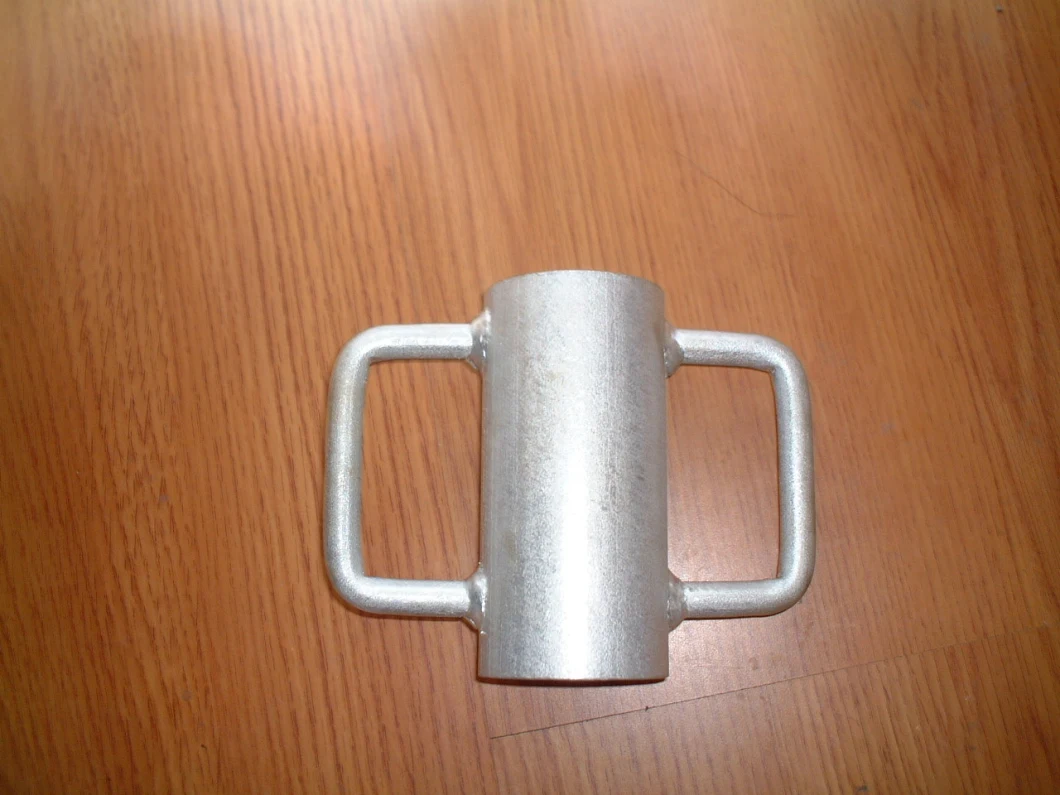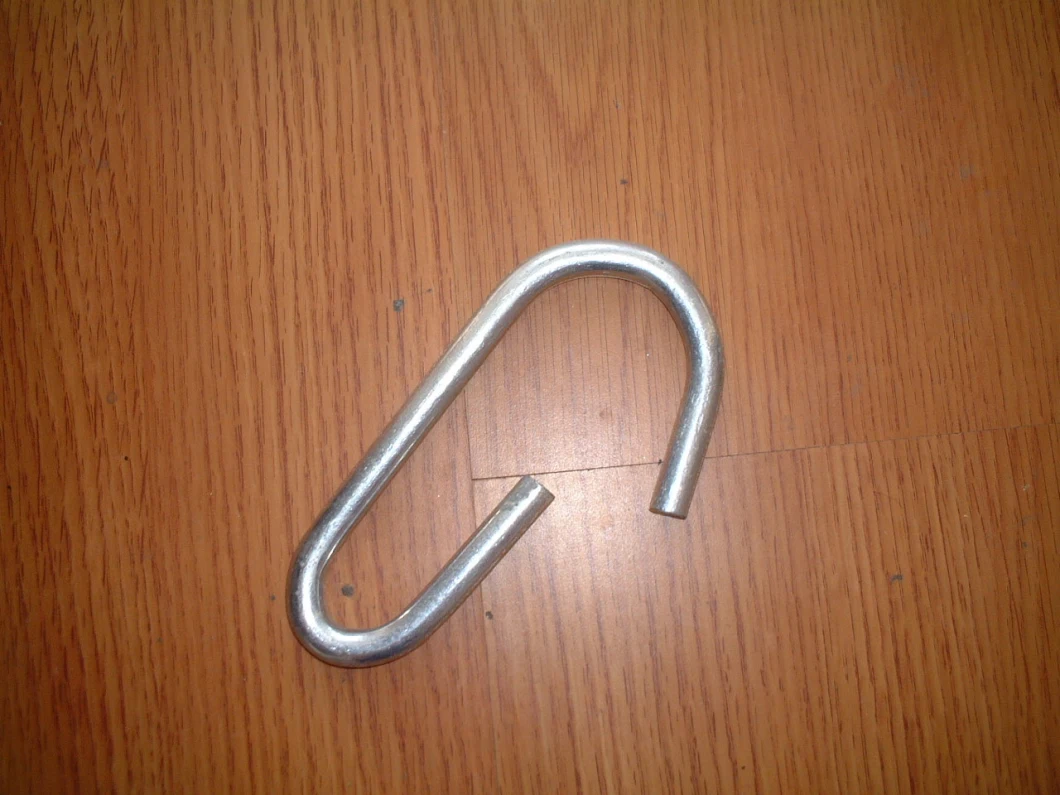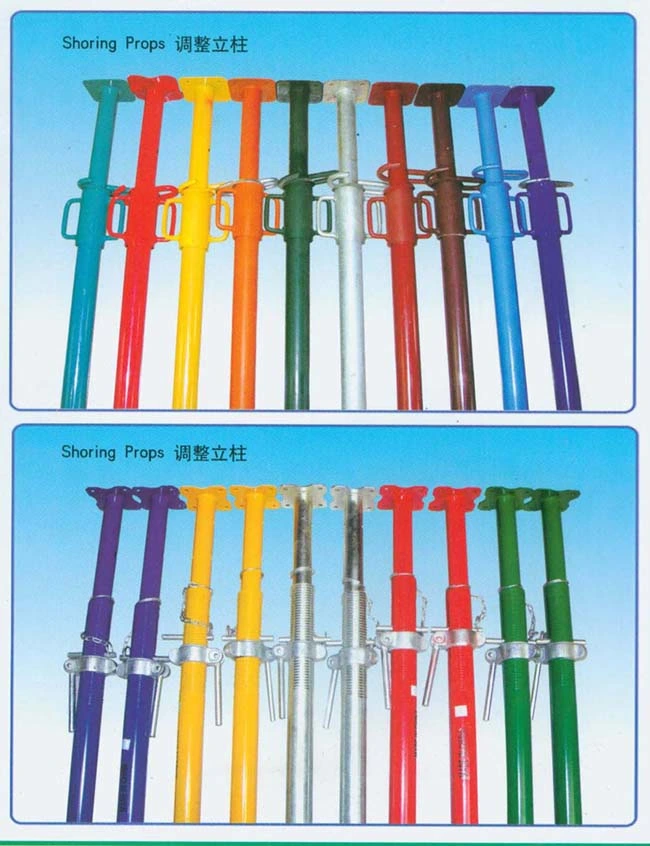 Comaccord was established in 1998, our factory is located in Xuzhou city, which is one of Chinese biggest plywood producing base areas. Our company is one of the leading plywood manufacturers and exporters in China.
As a professional manufacturer and exporter, we offer our customers many series of commodities including film faced plywood, three-ply shuttering panel, H20-beam, plywood, engineered wood flooring, laminate flooring, adjustable prop etc.
Our quality is according to EN-13986: 2004 standard and ISO9001, ISO14000.
Over recent years, we have developed very good business partnership with many overseas enterprises in South America, Portugal, Spain, Ukraine, Italy, Germany, Bulgaria and other European countries, some to MID-east.
Having accumulated much experience in manufacturing and exporting in these fields, we have gained good reputation for years of best quality, reasonable price, prompt delivery, and excellent service and professional advice at customers' requests. Presently, we are looking forward to even greater cooperation with overseas customers. We firmly believe to the best of our ability we will meet all your satisfaction.