FY018-C Lifting Column for Desk, Table
Features:
1) Offers a wide range of lifting and lower workbench, office, furniture, with big stroke, small retracted length, move steady
2) Can realize synchronized movement with control bx
3) Input Voltage: DC24V
4) Load capacity: Up to 6000N
5) Speed: 4-30mm/s
6) Standard stroke: 100-400mm (option)
7) Min. Install dimensions: Stroke /(n-1)+200n mm ( option )
8) Limit switches: Built-in
9) Type of duty: 10%, 2 minuts-on, 18 minutes-off
10) Operation temperature: -26 - 65° C
11) IP degree: IP20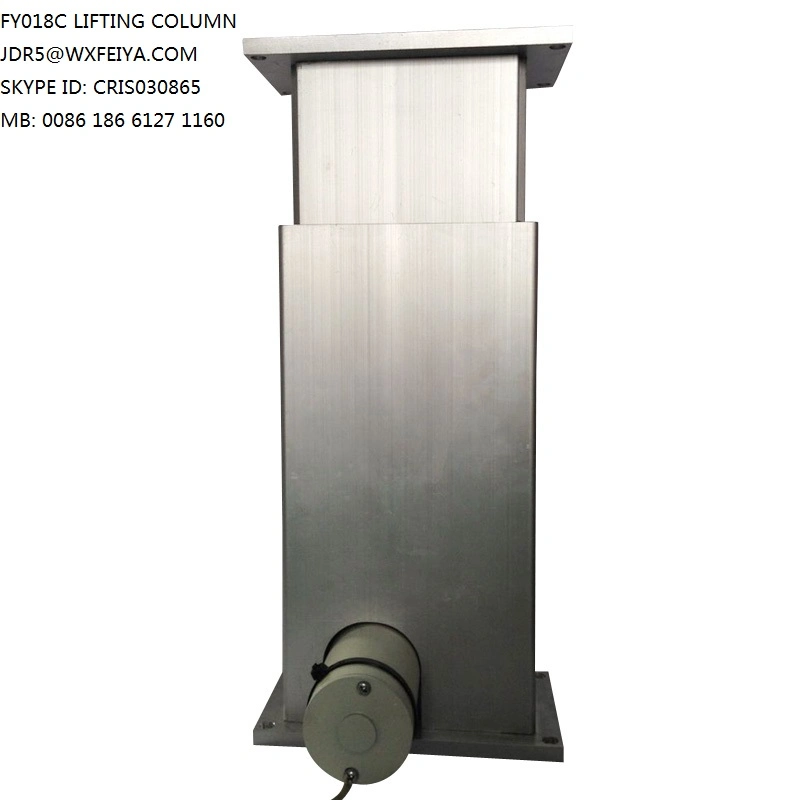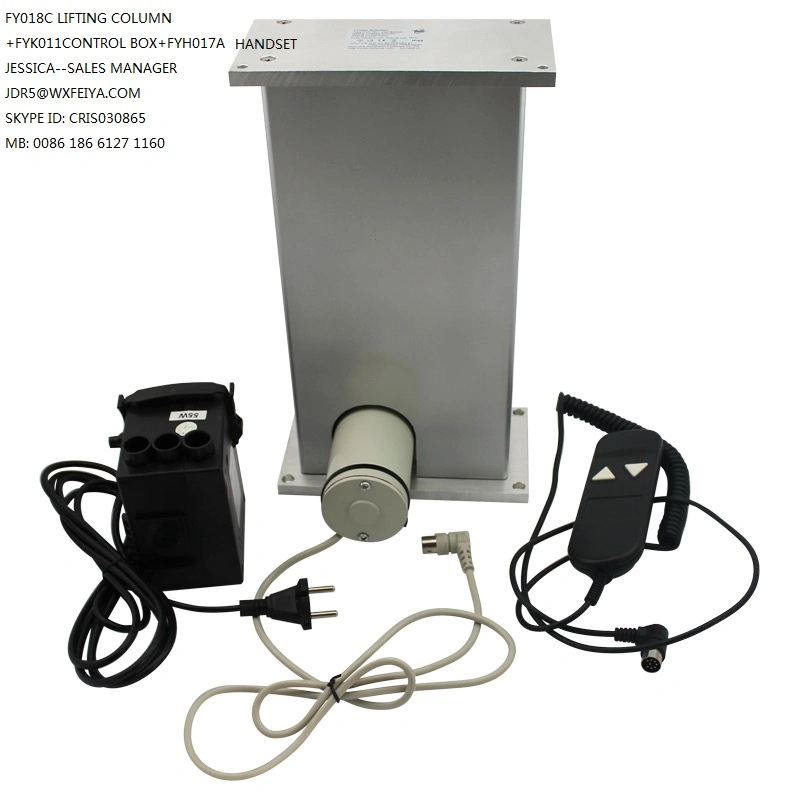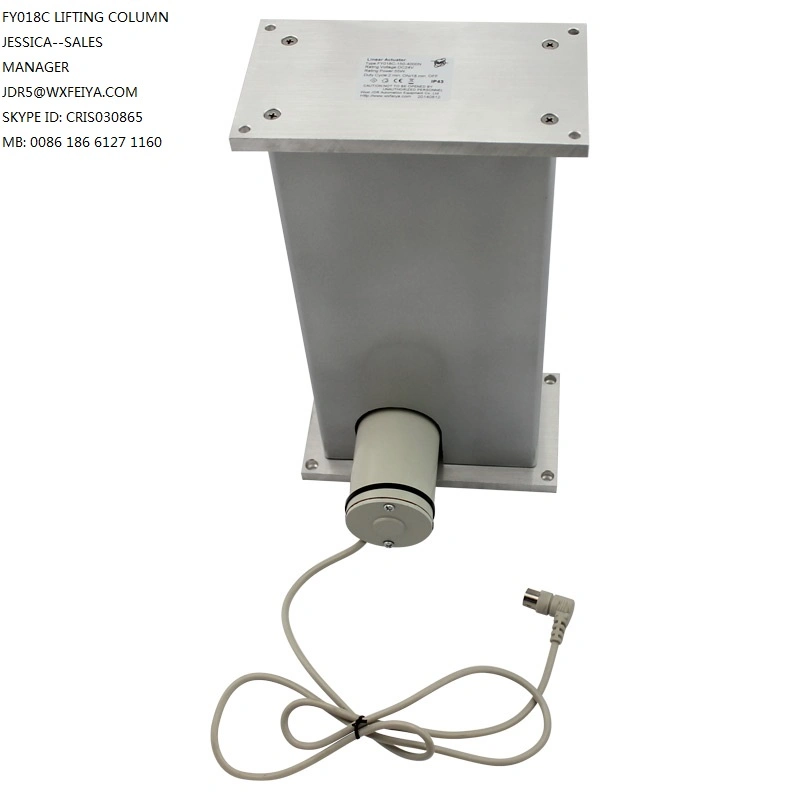 Quality Guarantee
We provide 1 year warranty for JDR Linear Actuators.
We provide spare parts free or replace a new one on condition that there is any breakdown with convincing evidence.
Maintenance service
No matter what brands of your linear actuators, no matter where your linear actuators are from, full way service and technical Support could be supplied by JDR.
JDR QC Team
JDR QC team consists of more than 10 professional people to ensure 100% products high quality.
Contact Us
We highly appreciate your any enquiry by email, by fax or by Instant message.
We will reply your email or fax within 18 hours.
Please feel free to call us at any time if there is any question.
| | | | | | | | |
| --- | --- | --- | --- | --- | --- | --- | --- |
| Voltage | Load capacity | Speed | Stroke | Type of duty | Limit switches | Operation Temperature | Protection Class |
| 12VDC/24VDC | 6000N | 4-30mm/s | Option | S2-10min | Inner | -26-65degree | IP20 |