Nucleon Electric Double Girder Overhead Crane

Features/Advantages:
1. High efficiency with smooth and silent running.
2. Suitable for high lifting capacities and heavy duty class
3. Minimum investment requirements for maximum space optimization
4. Safe and smooth running with safety accessories
5. Reasonable, compact and beautiful structure
6. Smooth starting and stopping performance
7. Low noise, commodious cabin and good view space
8. Maintenance-free for lifting mechanism and excellent changeability for spare parts
9. Energy saving with minimum possible power
10. All electric parts from world famous brands
11. 2 years spare parts to avoid any delays once breaking down occurs
12. Suitable for industry power supply around the world
13. Precise and experienced designing to save each coin for clients
14. Overloading, over-volt, over-current protections included to ensure 100% safety
15. Accurate designing and advanced device to guarantee synchronous running in each side
Sample Images: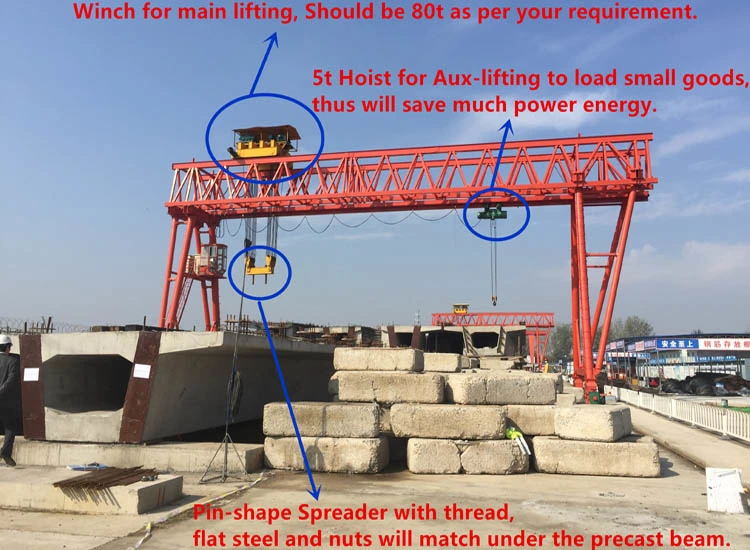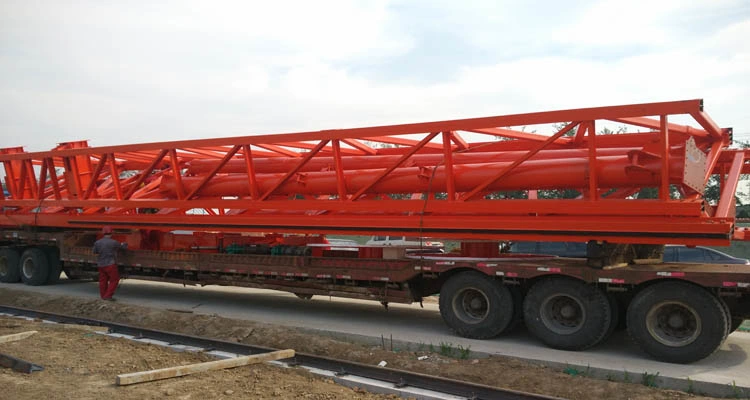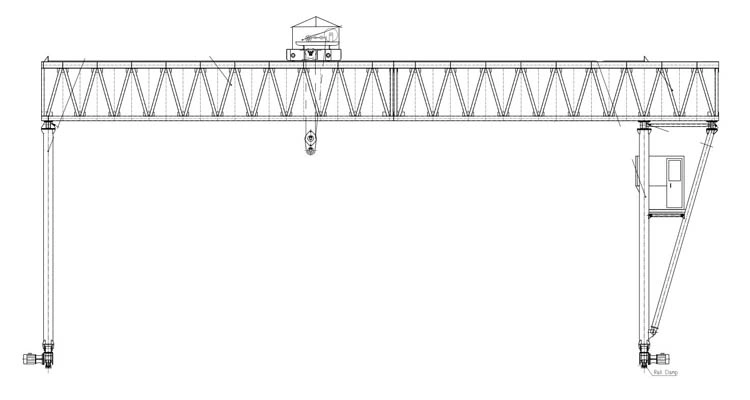 Specifications Chart:
Capacity(t)
5-300
Span(m)
10.5-45
Lifting Height(m)
<=18
Speed(m/min)
Crane Traveling Speed: 3/30 4/40
Cross Traveling Speed: 2/20
Lifting Speed: As per hoist
(0.8/5 0.66/4 1.0/6.3 1.3/8 1.6/10)
Temperature(ºC)
-20-+60
Control Method
Pendant Control; Remote Control
Cabinet Control
Work Duty
A3-A7
Power Source
AC-3P 240-440V 50/60HZ
Cantilever
N/A
Applications
Workshop Warehouse Logistics
Iron & Steel, Plastics, Stones
Raiways, Subways, Constructions
Shafts, Glasses, Military etc
Main Electric Parts Supplier
SIEMENS Schneider Mitsubishi
ABB ABM FAG SKF
YASKWA CHINT OMLON
What are important before choose the best overhead crane:
1. Crane Capacity
2. Crane Span
3. Lifting Height
4. Hoist Application and Work Class
5. Hoist Traveling Length
6. Control Method: Pendant or Remote Control?
7. Any spare parts like rails, bus-bar?
8. Local Power Supply: AC 240/380/400/415/440v 50/60hz
9. Quantity
10. Desitination Port
Welcome to Visit Our Factory before Making up Your Mind!